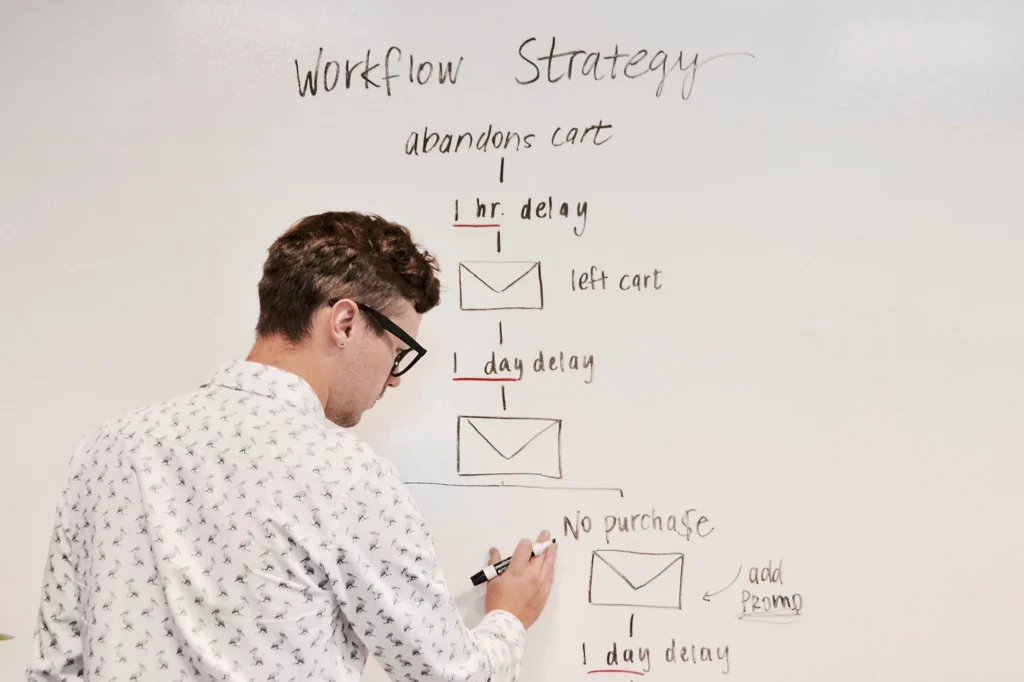 Sidder du klar på mail hele dagen og kan sige 100%, at du indenfor 5 minutter efter at en kunde henvender sig, kontakter dem?
Nej vel...
Eller måske er du træt af gang på gang at sende mails til kunder eller leads uden at få svar tilbage?
Derfor skal du bruge marketing automation. For at spare værdifuld tid og penge.
Og hvordan fungerer det så? Jo, et eksempel på et automatiseret email flow kunne være:
1) Du sender en mail ud til alle dine kontakter, med tilbud om at downloade en e-bog.
2) Du sender en "tak fordi du downloadede min e-bog" mail ud til alle dem som hentede bogen ned.
3) Et par dage efter sender du en opfølgningsmail til alle dem som har downloadet din e- bog og tilbyder dem yderligere information om det emne.
4) Dem der downloader den yderligere information, de er guld leads - varmere fås de ikke til din salgsafdeling!
Du har fanget ideen nu. Alt dette foregår automatisk, du skal ikke gøre noget når først flowet er sat op…
Eksemplet er en e-bog, men det kan jo lige så godt være en demo eller noget tredje. Måske du har en masse guldkorn og tips til nye kunder du gerne løbende vil sende ud til dem løbende? Mulighederne er uendelige.
Og hvis du skal være helt ærlig, ville du så ikke også selv gerne have noget skræddersyet indhold tilsendt, i stedet for du er på en liste over dem som skal have tilfældige reklamer?
Det føles bare mere personligt og vi opbygger en større tillid til den virksomhed som sender mailen.